Ensuring equal opportunity to a quality education for all students requires the commitment of all of Mizzou.
If you have questions regarding how best to accommodate a student with a disability, please contact the Disability Center.
---
Academic and classroom accommodations
Providing access, whether through specific accommodations or through implementation of universal design for learning, is a partnership among faculty, staff and students.
Academic and Classroom Accommodations
---
Designing an accessible syllabus
Be aware of diverse student abilities when designing your course syllabus and include a statement advising students with disabilities how to request necessary academic accommodations.
Syllabus Statement and Accessibility
---
Maximizing the learning of all students
Universal design promotes an equitable, flexible, fully accessible learning environment designed to meet the needs of diverse learners using multiple means of engagement, expression and representation.
"Universal design empowers the learner. It goes beyond giving students adequate accessing to materials and activities, and gives each learner an equitable place to be a meaningful contributor."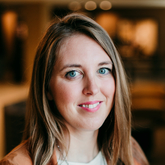 ---
Captions help all learners
Captions are essential for those who are deaf or hard of hearing. They also can enhance learning for all students by improving comprehension, engagement and retention. Learn how you can add and edit your own captions, at no cost, using Panopto.
How to Add Captions in Panopto
---
Know your rights
As an instructor, you have the right to maintain academic standards for courses and to determine course content and how it will be taught.
Faculty Rights and Responsibilities
---
Respecting students' confidentiality
By treating information about students with disabilities as confidential, you will help ensure that students are not singled out on the basis of disability.