We Remember…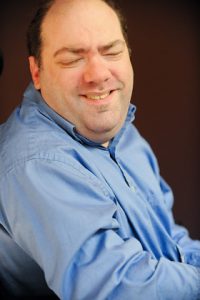 Matt Buckley – Access Advisor
May 29, 1969 – April 22, 2017
Matt Buckley passed away unexpectedly on April 22, 2017. Matt was 48 years old.
Matt began his time at MU as a graduate student in the fall of 2002. He completed his master of education degree in counseling psychology in December 2004, and in January of 2005, Matt began his career in the Disability Center (then the Office of Disability Services), first part time and then full time as an Access Advisor.
Over the years he has been with us, Matt has been a support and resource to hundreds of students. Matt has also been a treasured colleague, having built relationships with many individuals across campus. His warmth, analytical mind, and sense of humor added richness to our world, and we will miss his daily presence very much.