The Future is Accessible
Here at Mizzou, we're growing our understanding of disability — what it is, what it isn't, and how it affects all of us at some point in our lives.
Whether we are Mizzou students, faculty or staff, we each have a role to play in ensuring that all students with disabilities have an equal opportunity to a quality education.
Join our ongoing, candid conversation about disability and find your place in building an accessible future for Mizzou.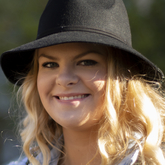 "It's meant everything, just putting those accommodations in place. That little bit of help has allowed me to do the work to get where I need to be." -Emily Martin, Mizzou junior
5 Tips for Planning an Accessible Event 
When selecting a venue, walk through the space to identify any accessibility issues: Does the space have accessible entrances? Accessible seating? Is there accessible parking nearby? What about accessible bathrooms?
In the budget for the event, include potential accommodations, such as American Sign Language (ASL) interpreters or live captioning.
In promotional materials, include an ADA statement so participants with disabilities can easily let you if they need accommodations.
Make sure that your fliers and promotional materials are digitally accessible to those who use assistive technology like screen readers.
Train event staff on disability accommodations, awareness and accessibility.
The Office of Accessibility and ADA is here to assist you with planning your event. Request a free event accessibility consultation online or call 573-884-7278.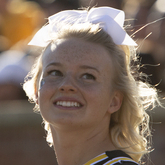 "The Disability Center is awesome. It's really nice to know I have reassurance in the notes I take and that I am getting the correct information." -Sammie Davidson, Mizzou sophomore
Video playlist: The Future is Accessible
We've put together a short playlist of insightful and informative videos about disability and diversity. If you enjoy them, please share!
Information For:
#TheFutureIsAccessible
Give to the Disability Center